I've been searching for a word or phrase or at this point even a mouth noise of any kind to describe what makes Haybaby's music so compelling. And, listening to the Brooklyn-based group's latest release, "They Get There", said search finally ended. I've found it: "playfully menacing."
Spending the past week or so listening to Haybaby's new album, "They Get There", I kept remembering when I first saw Haybaby in 2015.
I've seen them a bunch of times (most recently at Alphaville) since and watched as they've evolved & refined their sound without losing the elements that made it so intriguing in the first place. This isn't really going to be an album review so much as a catalog review, because that's how I started listening to Haybaby and also because I felt like it.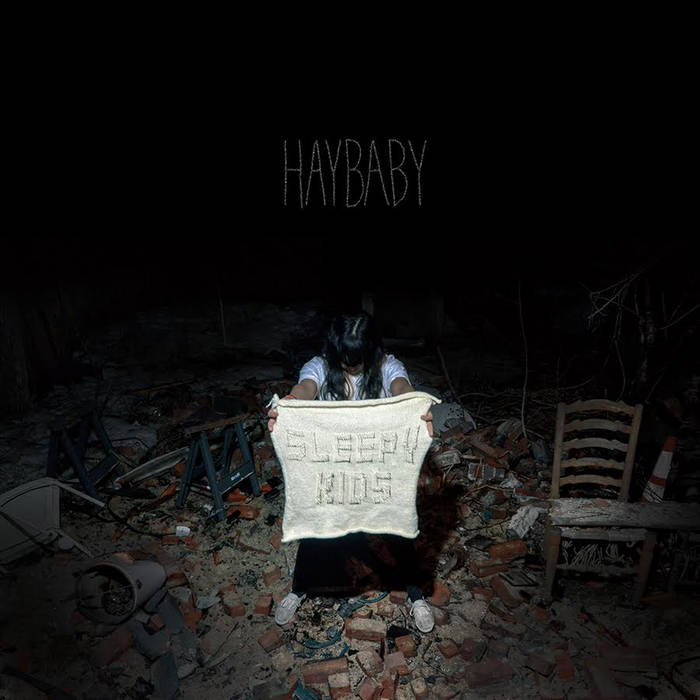 1. Sleepy Kids 
From 2015's "Sleepy Kids", you can just play a song like "Old Friends" to get a good idea of how math rock and just a dash of metal come together to build tension, all of it capped off by vocalist Leslie Hong's distinctive growl. Also, in this case, a brilliant way of encapsulating how illogically hard it is to hang out with people in New York.
From deep, soul-searching lyricism to the political and sinister "Sharks" or the whispery, dissonant sounds of "Pizza Party", there's always a deceptive amount of depth in the catchy, almost poppy hooks.
These are the kinds of tracks you can play at a hipster party from your choice of Bluetooth-enabled, low battery device in Brooklyn and no one will complain, but a lot of people will notice and ask about the band.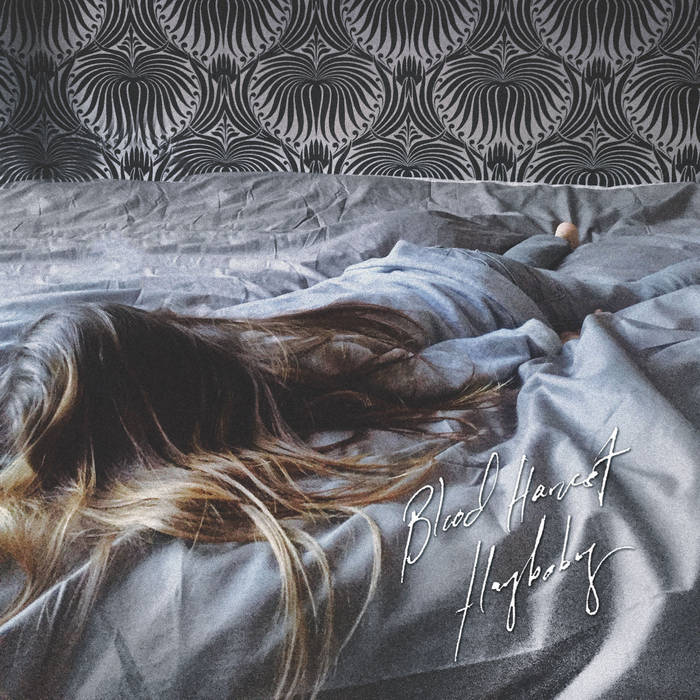 2. Blood Harvest 
I remember hearing some songs from "Blood Harvest" right before (or after?) it got released during a show. I thought of it as very, very hard math rock – with the added bonus of vocals. That kind of technical and rhythmic complexity of the music can't be easy to create lyrics to, so that makes the efforts even more impressive.
I still stand by my opinion that "Joke / Rope" is a great sample of Haybaby all wrapped into one song, as it constantly alternates to math rock and sludge.
Then there's the crazily powerful "Pig" as the closer, a clear demonstration that Haybaby can go Full Metal if the moment warrants. To watch the crowd actually mosh to this song at Sunnyvale – an actual Brooklyn mosh pit – was a sight to behold.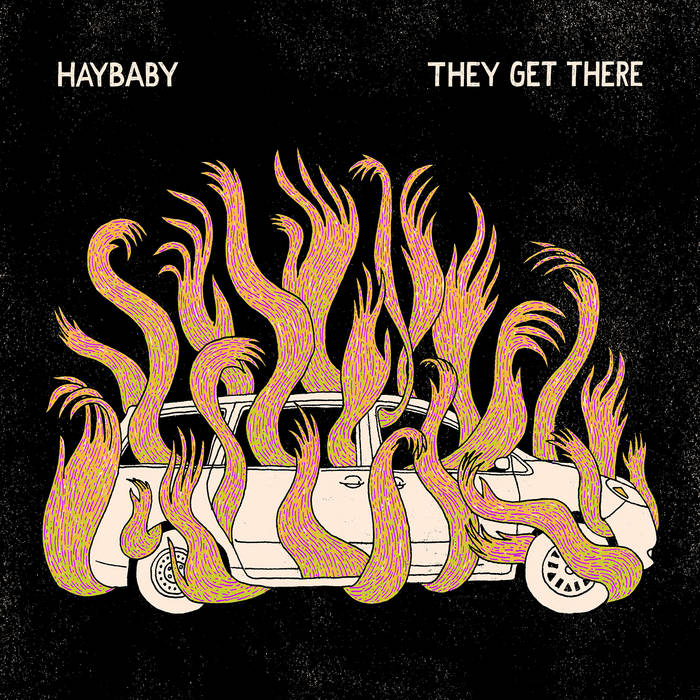 3. They Get There
I was curious to see what direction Haybaby would take with their official sophomore album. "Sleepy Kids" danced more on the side of math & pop rock, occasionally treading the same ground as Speedy Ortiz's more earnest efforts.
"Blood Harvest", as an EP, seemed like a perfect experiment – pushing boundaries, expanding on stylistic elements that were already there, under the radar on "Sleepy Kids."
In a way, "They Get There" is a perfect fusion of both the sludge and the playful menace that keeps you – and your fainter-hearted friends – listening.
There are two things that really set Haybaby apart here: the spirited production gives each instrument its own identity and then the sudden, abrupt surprise as the music takes a new and unexpected direction.
A surprise stunner for me was a track halfway into the album, "My Mother Tells Me."
Framed by verses like:
i'm shivering / because i'm scared 
of things that grow 
like love / and mold
We're then transported out into a bridge that, for whatever reason, reminds me of a math rock version of The Doors' "The End", where instruments and vocals take on an epic, hallucinogenic quality.
There is a lot to say about this album beyond that. The connection between vocals and drums for "You Got It, Steve!" is something I haven't heard done before. "Empathy" and "Monster" especially see Hong focusing her vocal tones in new ways.
Each song on this album is worth listening to again and again. But for shit's sake, don't do it at work. Don't just stream it on Spotify while you're filling out an Excel sheet or whatever. You'll only be cheating yourself.
The Brooklyn Wave 
It might be a mistake to categorize Haybaby as "Brooklyn music", but the blend of styles that the band has engineered here is, to me, a blend of genres that speak to a very distinct pocket of East Williamsburg & Bushwick.
Watching Brooklyn bands grow is rewarding because you're listening, in a way, the experience of Brooklyn itself being processed through music. If music is a way to express emotions & moments that are too complex for names and images, bands like Haybaby are doing a great job sonically painting the picture of the Brooklyn experience, the energy and the questions and triumph and frustration all wrapped in that one phrase: "playfully menacing."
The instruments, the vocals, and the lyrics combine to create this effect. And, even if Haybaby isn't all Brooklyn-based anymore, there's no question in my mind that, basically, Brooklyn's energy is the same as the band's: playful, menacing, and dangerously catchy.